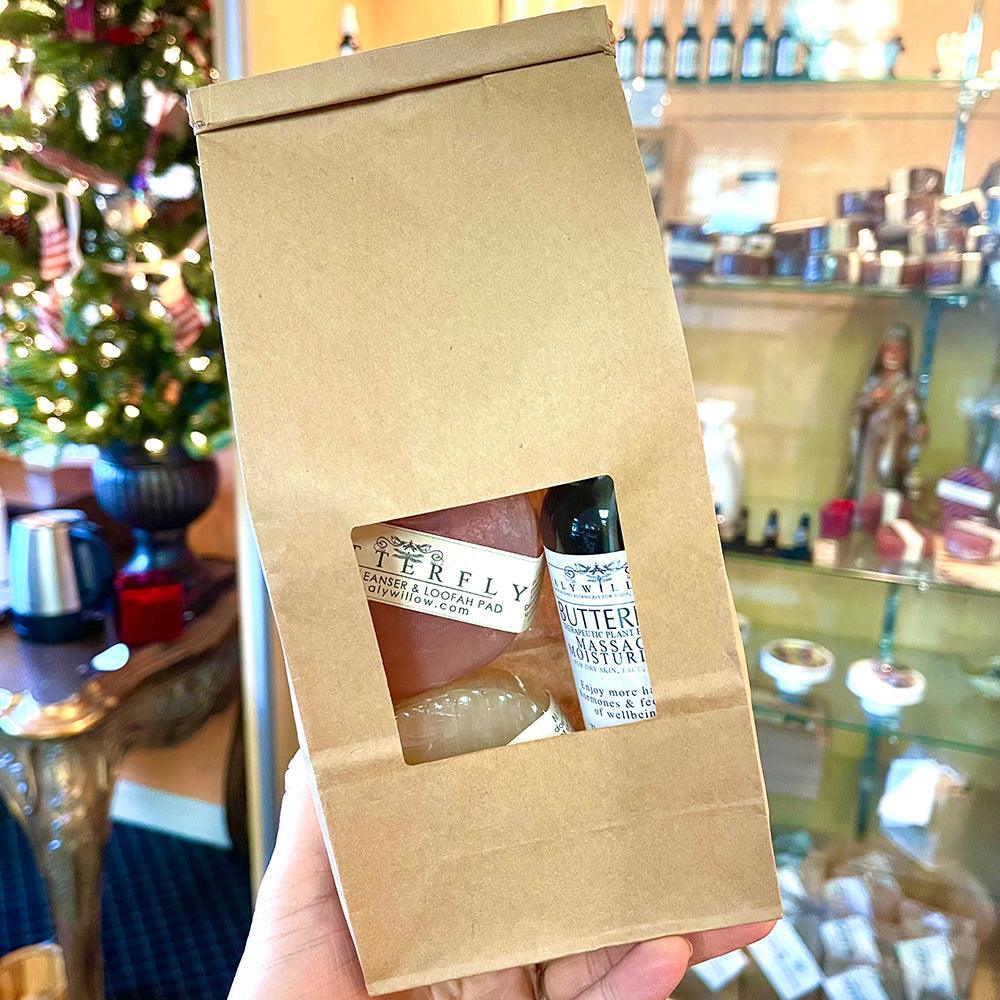 These bags are perfect for your parties or gift giving ideas! Each one will hold a variety of items. You are getting a set of 10 or a set of 25 EMPTY bags. Each bag can hold a Level 4 moisturizer and 2 cleanser bars, or a combination of other things. Remember to throw in a lip balm or inhaler in your gift bag for fun!

Office party... We will put your sets together for you and help design them so they are perfect for your group!  
Gift your New Hire's the gift of health... Try Paradigm (to fight colds & flu), Minty Relief Level 4 (to reduce pain), and a Medicinal Energy Inhaler (for more productivity). All three items will fit in this bag perfectly and your new employees will stay healthier and be more efficient.
Getting Married... Let us turn these bags into your wedding favors - full of Alywillow products you pick out especially for your wedding guest. Plus, the front of the bag has room for your own customized message. It's about honoring the future with every choice we make.

Wholesalers... Put your store name or the name of the front of the bag and create your own Alywillow gift sets. Your customers will love this bag - all ready to go! Perfect for events.
Materials: Made of recycled craft paper.
Size: 4-3/4"X2-1/2"X9-1/2"
Sets: Choose one set or multiple sets of 10 & 25.
There is a limit of 200 bags per order (8 sets of 25). Please let us know if you need more than 200 and we can create a special order.